Welcome to the Shenandoah Valley, where beer flows from the mountains and into the beer kettle like magic. Well, maybe it takes a little more than siphoning off water from the mountain, but here in the valley, we have a few small breweries that are making their own magic. We call it BeerWerks! We
have a Beerwerks Trail and you need a Beerwerks Passport!
Not far from Fox Hill Bed and Breakfast Suites, are a few breweries that you can tour, visit, taste their brew, and enjoy the company of friends.  A little know attribute about the valley is the BeerWerks Trail. Maybe even less known is the Beerwerks Passport. Therefore, when you travel up and down I-81 in the valley, you can stop at these breweries and get your passport stamped for some fun SWAG.
The Devils Backbone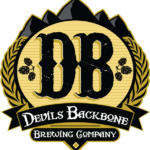 Devils Backbone Brewing Company from Roseland was such a success that it required an outpost facility to keep up with production. Literally, in our back yard, the Outpost is located on a beautiful hillside in Lexington and houses the custom-built brewery, bottling and canning lines, taproom and outdoor beer garden. Originally, the projected output for the Outpost was to produce 10,000 barrels of beer in its first ten years, but it produced almost 45,000 barrels in its first three, distributing their national and international award-winning beers up and down the mid-Atlantic. Tours will take you through the inner workings of this larger scale brewery.
Great Valley Farm Brewery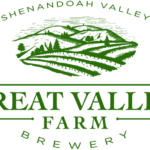 Further south, In Natural Bridge is the Great Valley Farm Brewery. Great Valley is located in the southernmost area of Rockbridge County and is the newest addition to the Shenandoah Beerwerks Trail. With breathtaking views, this new farm brewery is a perfect stop after visiting the sites in Rockbridge County. Nearby attractions, include the Virginia Safari Park, Natural Bridge and Caverns. Great Valley Farm Brewery has its own on-site vineyard, hop plantings, fruit and herb gardens. The brewery specializes in small batches of high-quality beers using select ingredients (such as hops, fruits, and herbs) that are all grown on-site. Their core focus is on creating beers in the Belgian Farmhouse tradition.
Heading North from  Fox Hill Bed and Breakfast Suites, is the city of Staunton, where there are four more Beerwerks Trail breweries.
Redbeard Brewing Company
Redbeard Brewing Company A true microbrewery in downtown Staunton, Redbeard Brewing Company brews small batches of big beer, handcrafted by one brewer from beginning to end using traditional methods, From Belgian malts and American hops mere steps away from where you'll drink it. The 40-seat taproom features 8-10 beers on tap, occasional live music, food trucks and restaurant pop-ups making Redbeard a great place to enjoy a beer with the locals in one of Virginia's prettiest small towns. While you are there, meander down the street to Sunspots Studio and Glassblowers for some awesome glass art.
Shenandoah Valley Brewing Co.
A stone's throw from Redbeard in Staunton is Shenandoah Valley Brewing Co.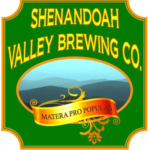 The Shenandoah Valley is a brewery and tap house dedicated to serving up the best in regional craft beer culture.  Located on Staunton's main street, this brewery is easy to find and offers a relaxed tavern-style atmosphere for locals and tourists. Twelve beers are brewed on-site and available on tap. You can even pick up some home brewing supplies while you visit their taproom for a tasting.
Queen City Brewing
Moving out from the city limits of Staunton, is Queen City Brewing, the first post-Prohibition brewery in Staunton. QC is more than just a brewery it is an experience. Not only can you choose from nearly two dozen beers on tap, you can also brew your own private batch, selecting from over 80 different recipes. Saturdays they let visitors watch the brewing process and offer the opportunity to join in through the Brewer's Apprentice program. Queen City's friendly taproom frequently has live music an always has a great crowd.
Bedlam Brewing
A little further, north is Bedlam Brewing. It is a small-scale brewpub located a few miles from Staunton's  downtown area. The newest small batch brewery to join the Beerwerks Trail, it focuses on creating traditional ales with a Belgian and French influence. Along with other traditional and seasonal varieties that embrace the rich farming heritage of the Shenandoah Valley, Bedlam will offer six to seven of its own craft beers on tap at any given time. Handcrafted artisan pizzas cooked in a wood-fired oven, and house-cooked roast beef, bratwurst, and pork anchor the menu at Bedlam.
Therefore, if you want to hit all six listed in the blog, I would start with the furthest south Great Valley and head north, or the northernmost Staunton, at Bedlam and work your way south. On the other hand, plan your own route going as far north as Harrisonburg.
So, now you know about the Beerwerks Trail in the Shenandoah Valley.  Fox Hill Bed and Breakfast Suites is so close you can taste the beer. Remember that Saint Patrick's Day is just around the corner.     
The St. Patrick's Day tradition began as a feast day held in honor of St. Patrick on the anniversary of the day he died. Christians put aside their Lenten restrictions on food and alcohol consumption on this day. This is why excessive drinking has become so permanently linked to the celebration. So visit Fox Hill and Drink in the Shenandoah Valley; Make it a Beercation! Truth be told, St. Patrick's Day is not the only time to come to the valley, but it makes a good excuse.