Stress Relief for the Holiday Season
Reset with a Countryside Escape
Take some time for yourself during these hectic fall months and book a stay at Fox Hill. Our suggestions for a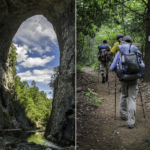 stress free visit include: tour the quaint towns of Lexington or Staunton; hike along the picturesque trails just a few miles from the inn; relax with an in-room massage; or lounge outdoors and enjoy the serenity of the evening stars and the warmth of our fire pit.
A two-night trip can result in a recharging of the batteries.  Such a break allows you to return refreshed with more productivity and a readiness to resume your regular life.  The experiences you get during your quick getaway will make you a more interesting person in the eyes of the folks you work and socialize with.  They'll want to know how your trip was and are very interested to hear your recommendations of the activities you enjoyed.
Unwind with a Luxury Massage
Whether you indulge in pampering for two with a couple's massage or 60 minutes of solo relaxation, you won't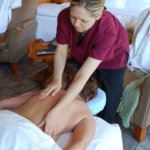 have to go far to find your serenity. Conveniently located in the privacy of your suite, our massage therapists offer the perfect services to recharge for a busy holiday season.
There are surprising benefits of massage therapy besides helping you to relax.  For starters, it counteracts all the sitting you do at your desk job – think of all the tension in your shoulders, neck, and low back.  It eases sore muscle pain by increasing and improving circulation.  Who wouldn't want their stress level reduced and to feel much more relaxed and happy after a massage.  Not only can a massage encourage a restful sleep-it also helps those who cannot otherwise comfortably rest.    Lastly, a massage boosts immunity and relieves headaches.
If you prefer a day-spa experience, we suggest scheduling an appointment at either Breezy Hill Day Spa in Staunton or Encore Salon 215 Spa in Lexington.  Both offer massages, manicures, pedicures, body wraps, waxing, and other specialty services.
Spark Some Creativity with Glass Blowing
Experience live and up-close glass blowing demonstrations at Sunspots Studios in Staunton, VA.
Feel the heat of the furnaces as you sit close enough to ask questions and chat with the artists.  To make your art happen, glassblowers will assist you in making your very own glass blown piece of art.
Carve out time for yourself. Our spacious suites and inn amenities make it easy to unwind. Book today to start planning your stress-free getaway!
RESET, UNWIND & SPARK