Make your stay more romantic with an extra gift for that special loved one. Chocolate, Cheese, Coffee, and Flowers are just some of the things we can add on to your stay to make it Extraordinary! Enjoy a massage, a carriage ride, and more. During the reservation process, after you've selected your room, you'll have the opportunity to add these great offerings to your reservation.

Specials
Sorry, no categories found.
Bottle of Virginia Wine
Enhance your stay at Fox Hill with a bottle of wine from a Virginia vineyard. Our limited wine selections will vary - sometimes they will be from local wineries, and other times they will be from distant Virginia vineyards. You can pre-order when you make your reservation, or wait until you arrive to purchase at about $18 plus tax per bottle.
Cheese, Fruit & Crackers: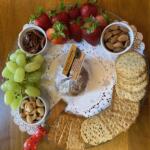 Enjoy a platter of fruit, nuts, crackers and a Simply Cheddar cheese ball. When you just don't want to leave your cozy room, or should you arrive at the inn late and prefer not to want to go back out for dinner, this is the perfect solution. One-day notice required. $30 + tax
Coffee & Fox Hill Mugs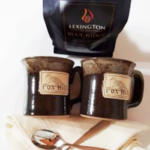 A 12oz package of local Lexington Coffee Roasters Blue Ridge Blend (an aroma of citrus, nut and cocoa; body is medium and creamy; flavor of sweet cocoa, nut and citrus with a syrupy chocolate finish) and two stoneware Fox Hill mugs. Great for guests in our Kitchen Suites.
Souvenir Fox Hill Mugs $22.00 each or 2 for $40.00 + tax.
Coffee and two Fox Hill Mugs $58.00 + tax.
Floral Arrangements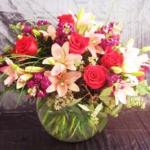 We will assist you in ordering a floral arrangement to suit your budget. Our florist is local and always provides the freshest and highest quality flowers. Please tell us your floral budget when making your reservation and we will add to your bill. Floral Arrangements starting at just $49.99 + tax.
In Room Massage, Single or Couples
Enjoy the relaxation of a 1-hour soothing massage in the privacy of your Suite. Massages require a minimum of 72 hours to schedule and are solely dependent on the availability of the local masseuses. Massages cancelled less than 48 hours are fully charged. Call us to make advance reservations or add to your booking and we will follow-up for scheduling details. $100 per person.
Lexington Carriage Tours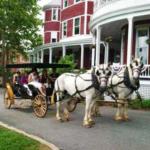 Enjoy a relaxing guided (Pet Friendly) historical tour through downtown Lexington.   Daily historic narrated tours of Lexington, weather permitting, run from April 1- October 31. Purchase tickets in advance for $5 savings. Carriage leaves from just outside the visitors center @106 E Washington St. $15 Per ticket